Inspections
Religious Education Inspection
Our last RE Inspection, under the Catholic Schools Inspectorate, was in March 2023.
The inspection report commented:
The mission is rooted in God's Word as celebrated throughout the school. Staff fully embrace the school's mission and are committed to it. Consequently, it is witnessed by the whole community, which works closely together as a team and offers support to one another. Because of this, pupils see Gospel values lived out each day, such as respect for the dignity of the human person, patience, and compassion. Strong relationships at all levels result in an embedded sense of welcome based on embracing all faiths and traditions.
The school environment is vibrant and celebrates its Catholic life and mission well, helping pupils to learn and grow in faith in an exciting, inclusive, faith-filled atmosphere.
Staff are positive role models for pupils, showing love and care for them. Therefore, pupils are happy and feel safe and secure at school.
The faith ambassadors demonstrate a deep-rooted sense of belief and stewardship in their role, actively leading and contributing to the chaplaincy opportunities available.
The teaching of religious education is good because teachers have secure subject knowledge, which they use to consolidate pupils' prior learning. As a result, the quality of pupils' work is of a high standard.
Behaviour in religious education lessons is a school strength, meaning pupils enjoy and engage well in learning.
The full report can be read below:
Ofsted Inspection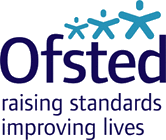 Our school was last inspected by Ofsted in March 2022. We were delighted that the inspection judgment was that St. Francis continues to be a good school in all areas.
The inspection team commented that:
St Francis Catholic Primary is a calm school. Pupils behave very well. Bullying is not accepted.
Expectations in English and Mathematics are high.
Staff and leaders are kind, firm and fair.
The school works with several other professional organisations to support pupils with special educational needs and/or disabilities (SEND).
Across the school, pupils' attitudes to learning and one another are very positive. They develop into mature and considerate young people, who get on well with others.
The school has a thorough approach to safeguarding and safety matters.
The full report can be read below:
Parent View
You can now share your views on our school via Ofsted's Parent View website. By sharing your views, Ofsted hopes you'll be helping the school to improve. You will also be able to see what other parents have said about us.